About Manuel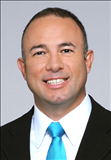 The qualifications and skills of real estate
agents are important. But even more important are their integrity and reliability. Does the agent listen to your concerns?
Manuel does.


"My product is excellent service. not houses. I work for you, and I happen to know the market better than the competition. "
When you decide to sell your property or find your dream home, you need to work with an experienced, understanding and ethical agent. You can't afford not to.
You deserve the best. Manuel Vargas is a proven winner who is not only qualified and accomplished, but also caring and dedicated to meeting your real estate goals.
Manuel Understands Your Needs
He puts himself in your shoes. Manuel understands your needs first hand, whether you are buying or selling. He lives in a single-family home in Queens and is aware of the value that a homeowner adds to a residence over the years. Manuel also owns investment real estate, so he knows how to approach tenants, and this will translate into a smooth and easy transaction for you.
Manuel will personally guide you during every step of the sale and explain common myths, fundamental facts, and complicated financial data. Manuel works with people of all backgrounds and speaks fluent English and Spanish.
If you seek reliability, efficiency, and precision, you 'll love Manuel. He won't wait for others to make it happen. His creative and diverse advertising produces long lists of prospects that you can benefit from. Year after year, Manuel spends 30% of his income promoting his clients' properties. He is dedicated to the successful outcome of your real estate transaction.
"I understand you may not be thinking of entering the market right now; however, please keep my information handy and contact me for any inquiry or guidance you may need ... even if you are not selling … even if you are not buying. Whatever your question, I want to be your real estate advisor. I want you as a client for life ."